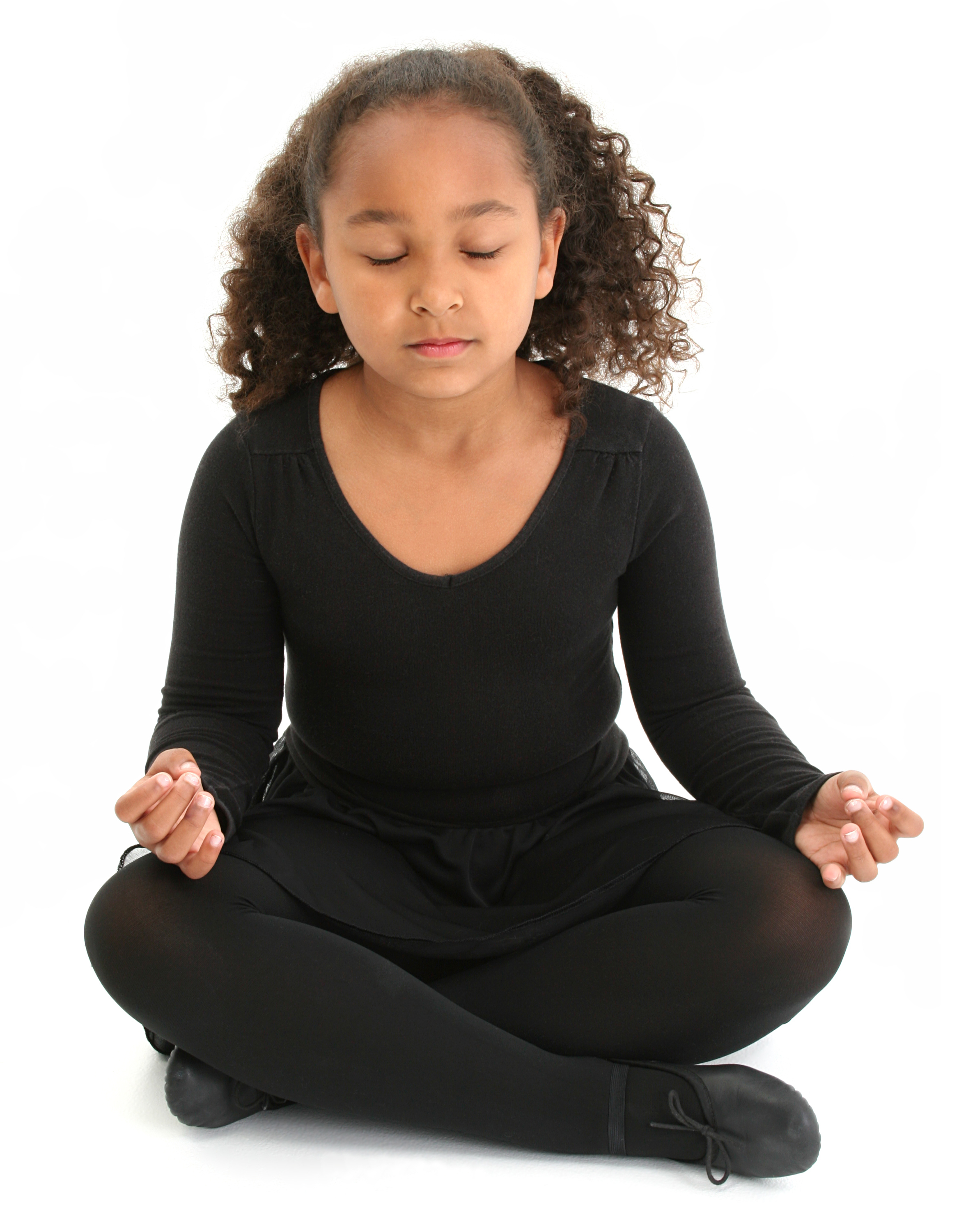 Give Children Yoga Skills for Life
This Yoga Alliance accredited course offers a comprehensive training, giving students the skills and confidence to teach yoga to children from ages 2 1/2 to 12. There are homework assignments, quizzes and group teaching practice for different ages. A teaching certificate will be issued on successful completion of the course.
The course covers children's developmental stages - social, emotional, cognitive and physical as well as creative ways to bring the fundamentals of yoga to children. Our approach is simple and grounded making it accessible to all. We also look at how we can introduce the more philosophical and spiritual side of yoga in a practical way.
We look at creative ways to engage kids with yoga and this includes using props, books and art activities.
"I would thoroughly recommend this course to anyone who is interested in Teaching Yoga to Children. "
 I would thoroughly recommend this course to anyone who is interested in teaching yoga to children. It is hugely inspirational, meticulously planned and covers everything from postures to phiilosophy, class planning and setting up your classes. The course resources are excellent and Christiane is a very inspirational teacher who encourages the creativity within her students, ultimately given them the confidence and tools to teach yoga to children.
Sue Barratt
About the Course
This course offers a comprehensive training, giving students the skills and confidence to teach yoga to children ages two and a half to twelve. The course is run in two sections. In the first section you will learn how to teach to ages 2 1/2 to 7 and in the second, to ages 8 to 12. Key yoga teaching skills will be re-enforced across both sections. The course combines the connection of livestream sessions via Zoom, with the convenience of self-paced learning via our online learning platform.
The livestream sessions will be held on four Saturday mornings, September 24th, October 1st, November 5th and 12th. They will include small group and pair work in the breakout rooms. These sessions will be recorded and available to watch later though won't include the breakout sessions. The pre-recorded material for each section will be released weekly and you will have 6 months access from the last live course date.
On the course you will learn:
Social, emotional and cognitive development for each age group.
Adapting asanas for each age group
Language, teaching points, scripting and cues
Breath awareness and simple pranayama
Meditation, Mindfulness & Relaxation
Class Planning & Structure
Managing your Yoga classes
How to set up your classes and approach schools
AND MUCH MORE
This course is for you if you are a yoga teacher, trainee or a serious yogi with a minimum of 18 months of yoga practice.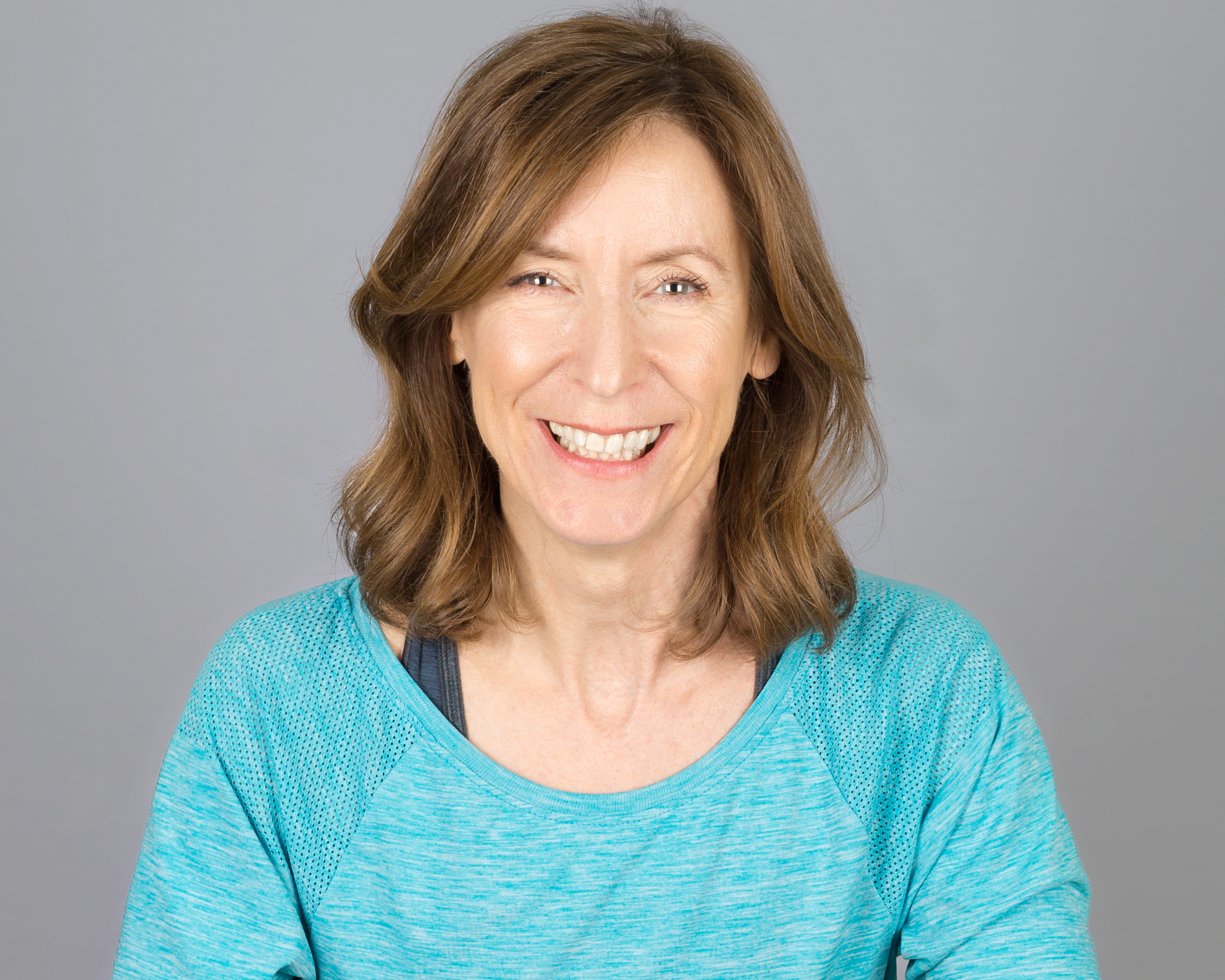 Christiane Kerr


Christiane has been teaching yoga and meditation since 2003. Whilst she loves teaching to all ages, she is passionate about introducing yoga and mindfulness to children and teens as early as possible, giving them a valuable skill that can help them navigate life's inevitable ups and downs.
She has over twenty years of experience of teaching yoga and meditation to children and teens. Christiane previously worked as a Montessori teacher and believes this multi-sensory and child centred approach to education perfectly compliments teaching yoga to children. Her practice had a profound impact on her own children and family life and she believes for many, yoga and mindfulness can help develop the awareness that helps us to make more helpful and creative choices. Christiane is a Senior Yoga Teacher with Yoga Alliance as well as 500 hour BWY accredited teacher. She trained to teach Mindfulness with Bangor University.
The course is run over four Saturday mornings, September 24th, October 1st, November 5th and 12th, from 9.30 to 1.00 pm on Zoom as well as pre-recorded lessons to complete on our learning platform, Teachable which is simple and easy to use. There are approximately 12 hours of homework assignments and reading to complete.
Our training school has the met the highest standards and requirements set by Yoga Alliance Professionals and our Teaching Yoga to Children graduates may register with Yoga Alliance as a Specialist Yoga Teacher.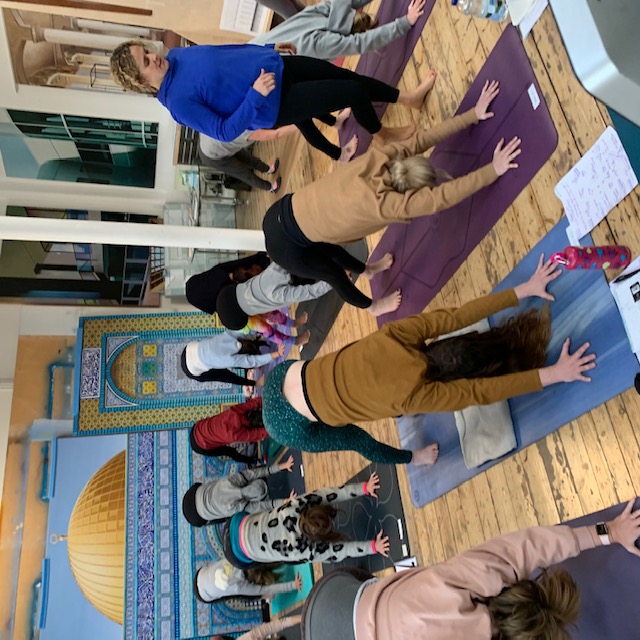 By The End of The Course
You will have the skills and confidence to teach yoga to children.
You will have a toolkit of yoga, mindfulness, breathing and relaxation practices that you can use in your classes.
You will be able to plan a well structured and balanced kids yoga class.
You will have an understanding of class room management and tools to deal with challenging behaviour.
You will have knowledge and resources on how to market your class.
You will have sample teaching contracts, intake forms, safeguarding checklists and marketing forms.
We have done our best to accommodate all learning styles and as well as videos of real children's classes there are video lessons, audio visual presentations, audio, text lectures, pdfs, quizzes, and assignments.
The course comes with a comprehensive booklet for each age group as well as a postures booklets with script suggestions to help you define your own teaching skills. There is also a teacher's pack setting out the logistical requirements you need to set up your kids yoga business. You receive downloads of two calm for kids audio CDs (10 tracks on each) that are ideal to use in your children's yoga classes.